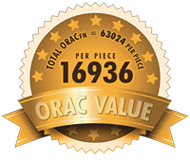 Why do we call it Triple Treat?
Enjoy the health-promoting benefits of cocoa, antioxidant blueberries
and probiotics while you satisfy your desire for chocolate!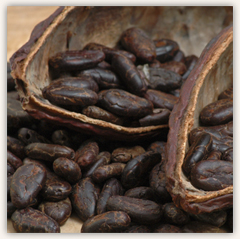 Treat #1 - Fair Trade, Kosher-Certified Cocoa
Aside from the fact that it's a tasty treat, cocoa stimulates endorphin production, giving us the feeling of pleasure and satisfaction. Boasting a healthy dose of serotonin (a mood lifter) and theobromide (a natural stimulant), cocoa contains healthy fats which do not impact cholesterol levels in healthy adults. Dark chocolate has many beneficial polyphenolic bioflavanoids that have powerful antioxidant properties which can actually help to protect you from damaging oxidative stress†. Harvard researchers recently found that cocoa flavanols (protective substances that are also abundant in dark chocolate)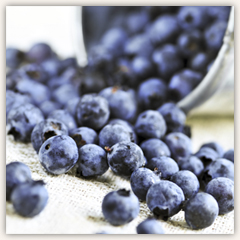 help improve blood flow to the brain, which could slow the mental decline that occurs as you age.
Treat #2 - Super-Antioxidant Blueberries
Our Wild Blueberries are super-rich in antioxidants. Antioxidants are warriors against free-radicals, the chemical buzz-bombs that compromise our health on a daily basis. Long touted as being an excellent source of dietary fiber, manganese and Vitamin C, Blueberries have gained popularity as antioxidants due to their high ORAC value. Naturally fat-free, Blueberries have also been found to be beneficial in supporting urinary tract health. Although Blueberries are present in Youngevity® Triple Treat Chocolate, the only taste you will detect will be rich, creamy, chocolaty goodness!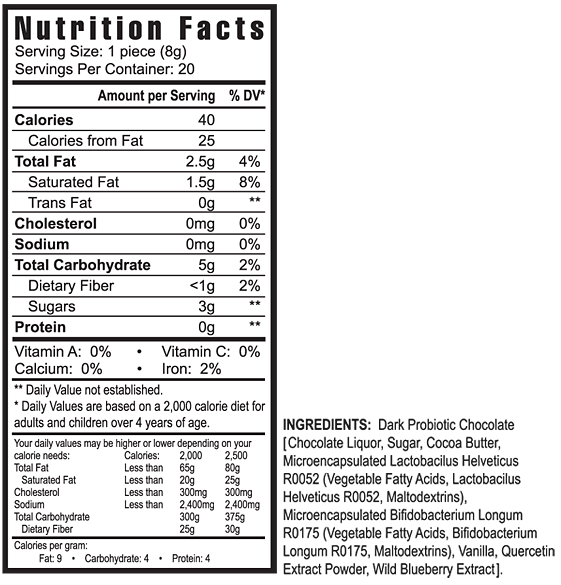 Treat #3 - Proprietary Probiotic Blend
What is a probiotic? Probiotics are micro-organisms which are beneficial to the body by providing microbial balance to the intestine. According to the World Health Organization, by definition, a probiotic must be alive, beneficial and safe. Until now, the most common source of probiotics have been dairy products such as active yogurt cultures. Probiotics are beneficial in supporting regularity, healthy cholesterol levels, healthy blood pressure levels, and optimal immune function†. Because our probiotics are suspended in chocolate, 80% of the healthy bacteria will pass through to the intestine, which is exactly where it needs to be to do its job. That's a much higher pass-through than you will find with most yogurts! There are over 500 million live healthy bacteria for every 8 grams of chocolate at the time of manufacture. The effective level will be maintained at least to the end of the "best by" date on the package.
ALLERGY INFORMATION: Contains: Soy. This product is manufactured on equipment that may also process milk, peanuts and other tree nuts, coconut, eggs and wheat.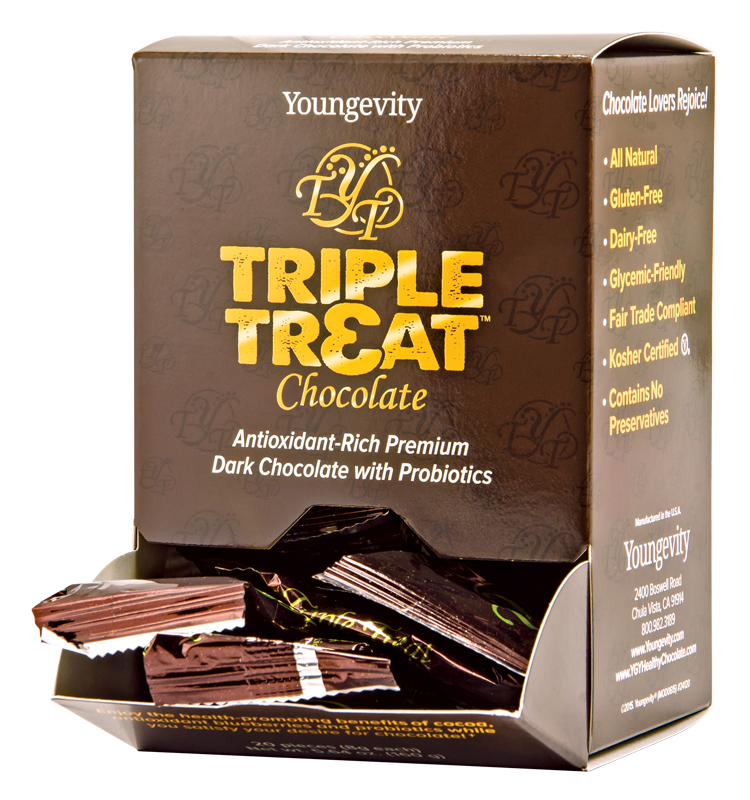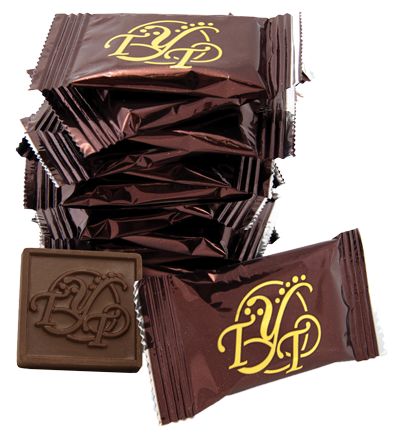 †These statements have not been evaluated by the FDA. This is not intended to diagnose, treat, cure or prevent any diseases.
CALIFORNIA PROPOSTION 65 WARNING: Some products listed on this website may contain chemicals known to the State of California to cause cancer, birth defects or other reproductive harm.